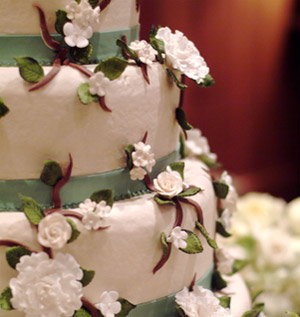 Classic Cheesecakes & Cakes was the first cake studio in Atlanta to offer New York style cheesecakes as a delicious alternative to the traditional wedding cake and still ranks number one as client's top choice. All of our cakes are made from "scratch" using only the finest of ingredients ensuring that the final product is always of the utmost quality. Our attention to detail and artistic expertise have made Classic Cheesecakes & Cakes a destination for cake connoisseurs all over the Southeast.
Classic Cheesecakes & Cakes is not a typical bakery. It is a creative studio where art and passion meet cake. Each of our cakes is masterfully created to showcase your vision and enhance your wedding day or special event.
We are known for our customized cakes. Our artisans utilize their techniques to transform cake into amazing masterpieces. Whether it is a wedding cake, a special occasion cake, or an architecturally sculpted cake, Classic Cheesecakes & Cakes will make your celebration exquisite.